ITS CENTRAL LOCATION MEANS THAT IT IS POSSIBLE TO REACH TO FURTHEST
POINT OF THE PELOPONNESE PENINSULA AND RETURN AS A DAY TRIP.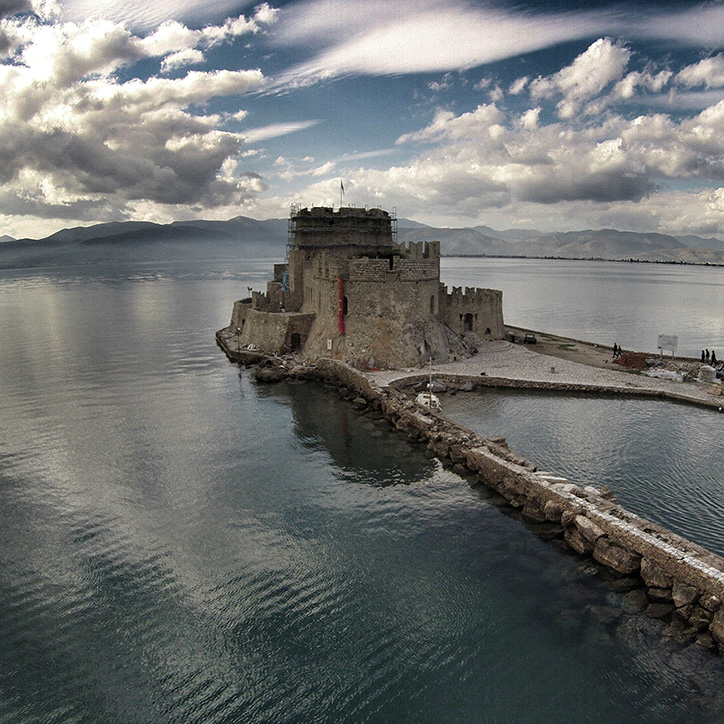 Castello dello Soglio was the first name of the Venetian castle, which along with Palamidi, is considered one of the landmarks of Nafplio. Nevertheless, the name that finally prevailed is Bourtzi, which in Turkish means «Island–Fort».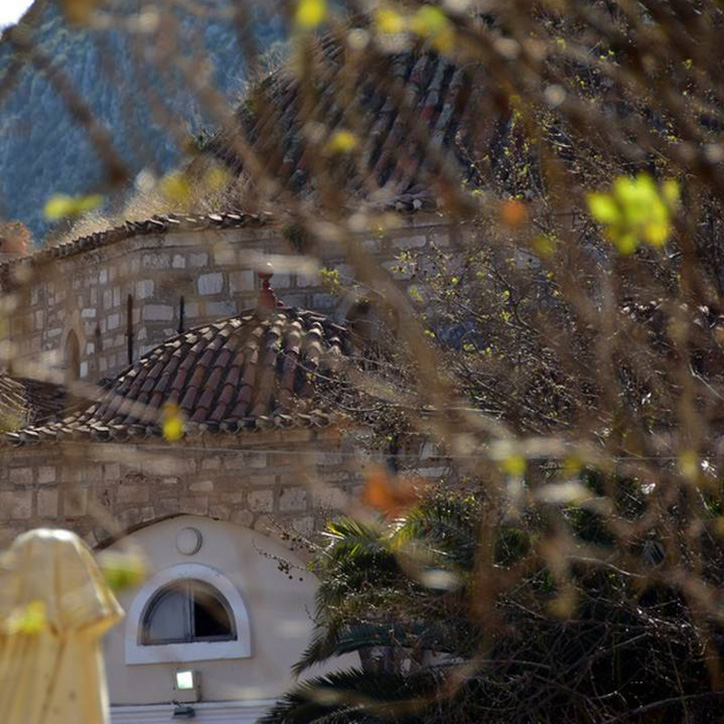 One of the oldest surviving buildings from the period of the first Ottoman domination, is the Old Tzami (Mosque), which adorns the center of the city of Nafplio. The beautiful building is located in the Syntagma Square.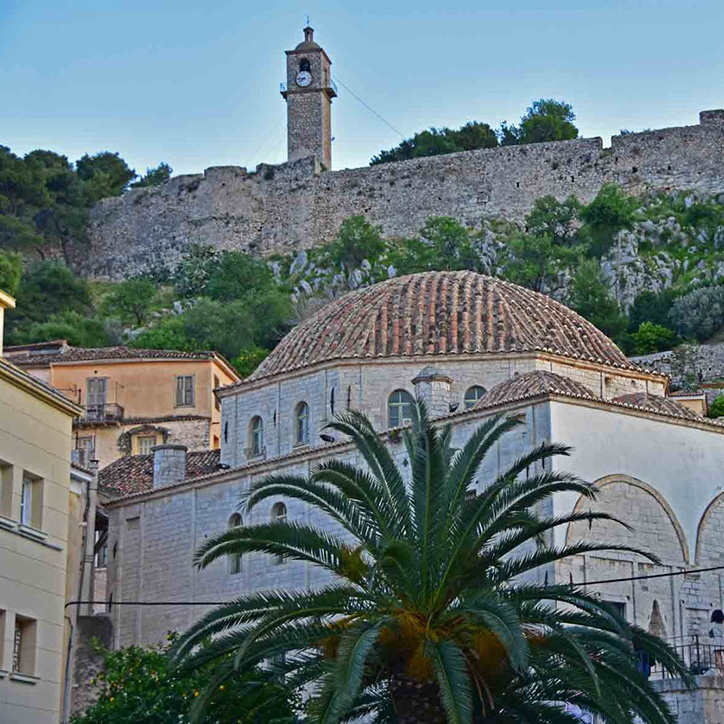 Vouleytiko took its name because here was the first Greek parliament (Vouli in Greek). From autumn 1825 until spring 1826, Vouleytiko, which had been formed in the meantime by the architect Vallianos, housed the Greek Parliament.
A stroll around the old quarters of Nafplion reveals images and religious monuments that are part from the historical past of the town. Among them you will meet the holy church of Agios Spyridonas.
Inhabited since antiquity and ruled by Byzantines, Franks, Venetians and Turks, Nafplio's history is just as colourful and varied as its many charming buildings. It was the Venetians who undoubtedly left the most impressionable mark, seen in the city's architecture and layout. They were also responsible for the construction of the Palamidi Fortress, which later fell to the Turks.
Nafplio was the first capital of Greece during its recent history. It attracts a great number of tourists every year. The Medieval castles, the neoclassical buildings as well as the alleys paved with stone and full of vougainvilleas create a marvelous spectacle and reveal the city's long history. According to Greek mythology, Nafplio was named after the son of Poseidon and Amimoni. Archeological research has revealed that Nafplio has been inhabited even since the Premycenaean period.One of the most beautiful towns in the area of Argolis (in eastern Peloponnese) as well as one of the most romantic cities all over Greece, Nafplio was the first capital of the newly born Greek state between 1823 and 1834.
According to mythology, the town was founded by Náfplios, the son of god Poseidon and the daughter of Danaus (Danaida) Anymone. The town's history traces back to the prehistoric era when soldiers from here participated in the Argonautic expedition and the Trojan War alike. The town declined during the Roman times and flourished again during the Byzantine times. Frankish, Venetian and Turkish conquerors left their mark in the town and strongly influenced its culture, architecture and traditions during the centuries. Ancient walls, medieval castles, monuments and statues, Ottoman fountains and Venetian or neoclassical buildings mesmerize the visitor with their unique architecture and beauty.